Indian Furniture

|

Bone Inlay Furniture

|

Indian Wooden Furniture

|

Furniture from India

|

Industrial Vintage Furniture

|

Reclaimed Wood Furniture


Bed Room Furniture
+
Dining Room Furniture
+
Living Room Furniture
+
Restaurant Furniture
+
Office Furniture
+
Reclaimed Wood Furniture
+
Industrial Vintage Furniture
+
Bone Inlay Furniture
+
Painted Furniture
+
Gifts
+
Jute Leather Handicrafts
+
Ranges
+
Best Seller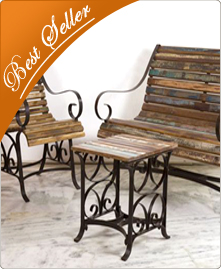 New Arrival
Products
Bed Room Furniture
Dining Room Furniture
Living Room Furniture
Restaurant Furniture
Stool & Nested Table

Zoom
Screen

Zoom
Wine Rack & Bar Chairs

Zoom
Office Furniture
Book Rack

Zoom
Chair & Table

Zoom
Reclaimed Wood Furniture
Reclaimed Wood Furniture1

Zoom
Reclaimed Wood Furniture2

Zoom
Reclaimed Wood Furniture3

Zoom
Industrial Vintage Furniture
Industrial Vintage Furniture1

Zoom
Industrial Vintage Furniture2

Zoom
Industrial Vintage Furniture3

Zoom
Bone Inlay Furniture
Bone Inlay Furniture1

Zoom
Bone Inlay Furniture2

Zoom
Bone Inlay Furniture3
Zoom
Painted Furniture
Painted Furniture1

Zoom
Painted Furniture2

Zoom
Gifts
Antique Decorative

Zoom
Ceramic Product

Zoom
Wall Clock

Zoom
Jute Leather Handicrafts
Ranges
Jagtamba Range

Zoom
Jasol Range

Zoom
Cube Range

Zoom
Metal Furniture
Indian Wooden Furniture Products
Wooden furniture is the best that you can have for your home or office. This is simply because nothing looks or feels better than the natural thing. To get the best and correct piece of wooden furniture for your office or home is an asset for a lifetime.

At Shiva Creations we have understood that there though there's a good demand for wooden furniture, most customers don't get a one-stop destination where they can shop for all the furniture they want to buy. To address this problem, we have brought an exhaustive range of furniture that has been exclusively designed just for you. Our complete range comprises furniture for the bedroom, living room, dining room as well as for restaurant and offices. The types of furniture include reclaimed wood, industrial vintage, bone inlay and painted furniture. We also deal in various metal furniture and wooden and handicrafts gift items.

Worldwide people are showing a renewed interest for wooden furniture as the alternatives like plastic and hybrid furniture can hardly match the durability and strength of wooden furniture.

We use a variety of wood in manufacturing our items. Most of them are made from exotic Indian woods like mahogany, teak and sheesham. This makes our range of furniture long lasting and durable.
Registered Office
Find out how Shivacreations can help your business leverage to build stronger relationships, realize greater efficiencies, and increase profitability, please use the details provided below to get in touch:
SHIVA CREATIONS
SHIVA CREATIONS H-78 Shastri Nagar, Jodhpur-342003 Rajasthan, India. Email:info@shivacreations.com | Website:http://www.shivacreations.com Cell : + 91 9413521854, +91 9982687924, Tele/Fax: +91 291 2635414
Join The Conversation
Shiva Creation is a community of people who are passionate about design.


For Link Exchange: webmaster@shivacreations.com
Manufacturer & Exporter of Indian Furniture
Copyright © 2013 Shivacreations.com