Indian Furniture

|

Bone Inlay Furniture

|

Indian Wooden Furniture

|

Furniture from India

|

Industrial Vintage Furniture

|

Reclaimed Wood Furniture


Bed Room Furniture
+
Dining Room Furniture
+
Living Room Furniture
+
Restaurant Furniture
+
Office Furniture
+
Reclaimed Wood Furniture
+
Industrial Vintage Furniture
+
Bone Inlay Furniture
+
Painted Furniture
+
Gifts
+
Jute Leather Handicrafts
+
Ranges
+
Best Seller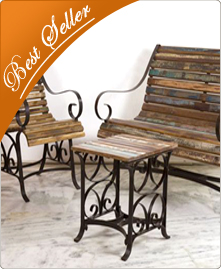 New Arrival
Client Testimonial
Beds are very nice pradeep.All your work has been fantastic. Thank you very much.
Amitabh Vira – New Delhi
Have ordered furniture to Shiva Creations. Have provide photo and measurement of each goods. During the process of manufacturing, have received feedback point by point from Pradeep Thanvi, that's have given me the feeling that all my comments was taken in count during the processing.
Goods was delivered on time to my home. All is perfect, finishing and work are very nice without any default. I like my new furniture's and my home is very comfortable and sweet home now.
You can rely on the work and the professionalism of Shiva Creation workers and of the manager Pradeep Thanvi.
Francoise
(French expatriate leaving in Noida – Uttar Pradesh)
From day one I personally liked your confidence on the products got explained, pictures sent and communication that made the deal move smoothly. Really good products and fine delivery! Thank you very much.
Nikhil Banka – Bangalore
I had ordered full home furniture to Shiva creations. All products are according to my send design. Wonderful work.
Prem Singh - Pune
Registered Office
Find out how Shivacreations can help your business leverage to build stronger relationships, realize greater efficiencies, and increase profitability, please use the details provided below to get in touch:
SHIVA CREATIONS
SHIVA CREATIONS H-78 Shastri Nagar, Jodhpur-342003 Rajasthan, India. Email:info@shivacreations.com | Website:http://www.shivacreations.com Cell : + 91 9413521854, +91 9982687924, Tele/Fax: +91 291 2635414
Join The Conversation
Shiva Creation is a community of people who are passionate about design.


For Link Exchange: webmaster@shivacreations.com
Manufacturer & Exporter of Indian Furniture
Copyright © 2013 Shivacreations.com